| | |
| --- | --- |
| | Systems |
CO2 system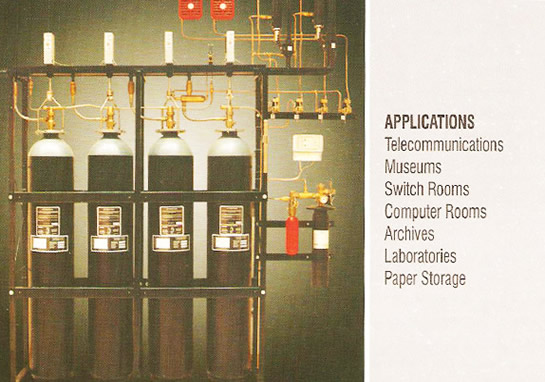 Solenoid Valve Electric
Actuater
Manual Pneumatic Operated
Valves for Fixed Installations
Cap
Discharge Bend Hose

Nipple

Discharge Nozzle
Carbon Dioxide Fire Suppression System consist of one or more bank of cylinder storage containers to supply the CO2 extinguishing agent. Flexible discharge bends or hoses connects the cylinders into a piping manifold. The manifold in turn distributes the agent into the piping network. Nozzles regulates the flow of CO2 into the protected area
CO2 is Electrically Non-conductive
Carbon Dioxide fire extinguishing systems can be used to protect a wide variety of hazards from delicate electric equipment without danger or damage.
CO2 is Non-Damaging When designed, engineered and installed properly, Carbon Dioxide fire suppression systems will not normally damage sensitive electronic equipment, Carbon Dioxide has no residual clean-up associated with its use as a fire suppressing agent. When is properly ventilated, the gas escapes to atmosphere after the fire has been extinguished.
Fire Alarm Systems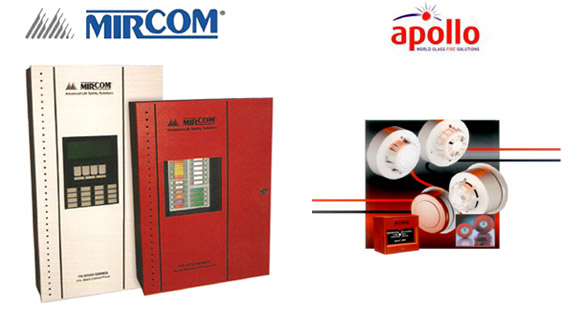 Conventional & Addressable
Fire Detection Systems
Ionisation Smoke Detector
Optical Smoke Detector
Heat Detector
Manual Break Glass
Alarm Bell
Alarm Siren / Horn
Fire Trace Systems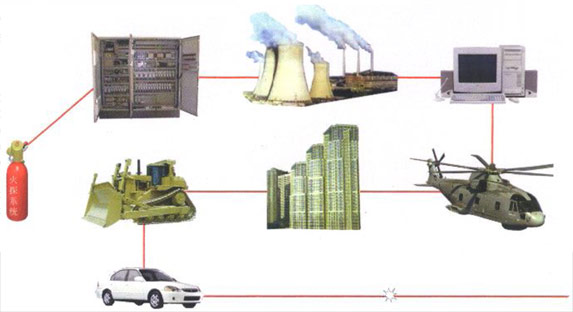 MODULAR AUTOMATIC FIRE EXTINGUISHER SYSTEMS CO2 / ABCDE POWDER
FIRETRACE … RAPID RESPONSE DIRECT SYSTEM
FEATURES:
* FIRE TRACE is an advanced and most effective automatic detection and extinguishing system.
* FIRE TRACE employs a pressurized flexible tube for detection and delivery of the extinguishing agent.
* The flexible tube is manufactured from specially processed polymer materials to achieve desired heat
detection and delivery characteristics.
* The flexible tube can be placed throughout an enclosed area near to and above potential fire hazards.
* The release of the agent take place at the hottest point.
* Most suitable for protecting less accessible areas, engine compartments luxury cars, computers, electrical switch boards,
control stations, production machinery, military installations and vehicles.
BEFORE
5 SECONDS
SMALL FIRE
BEGINS
10 SECONDS
TUBE RUPTURES
RELEASING POWDER
EXTINGUISHER FIRE
15 SECONDS
THE FIRE
OUT !